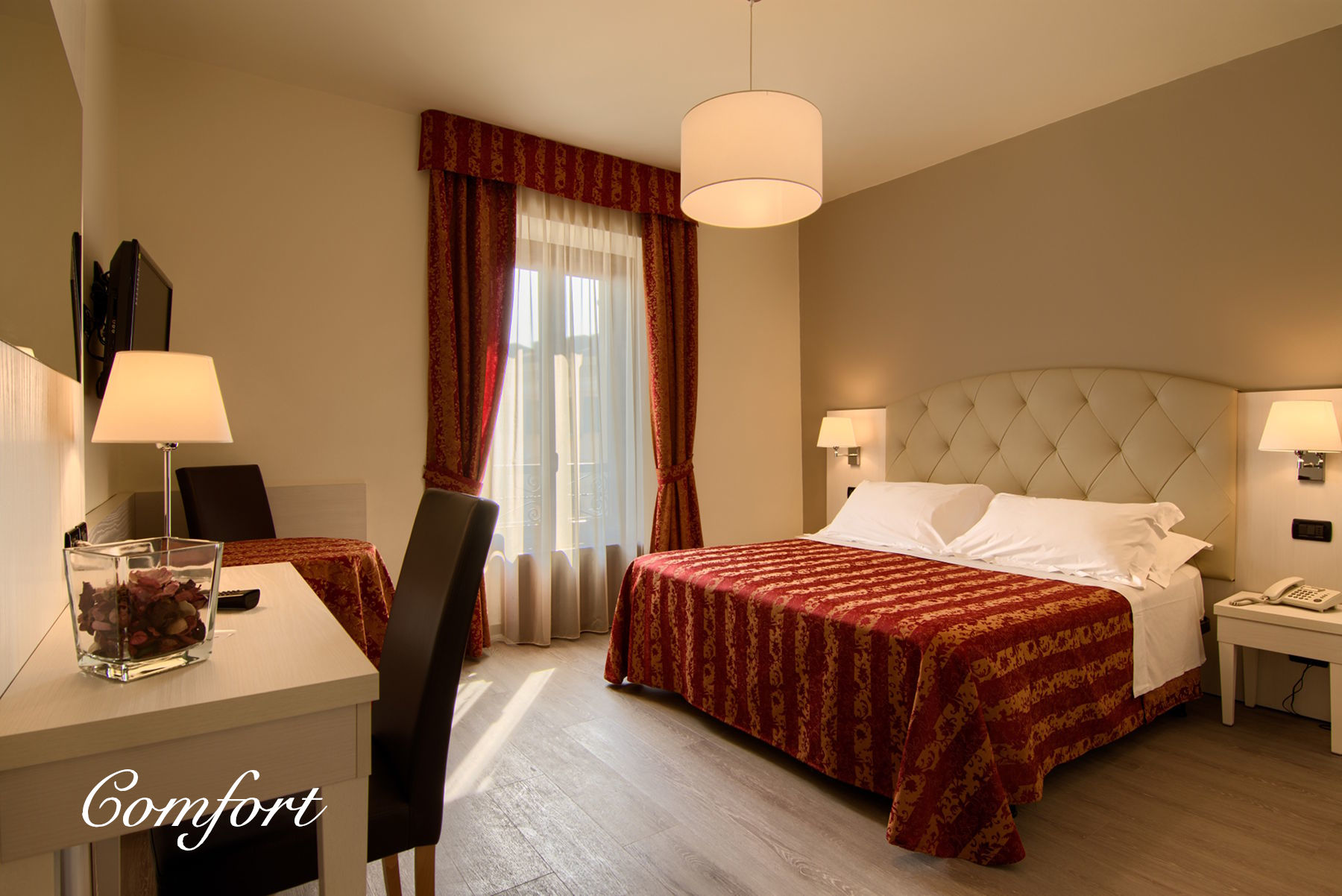 Elegant Rooms with View in Salo Near Lake Garda
Hotel Eden is located in one of the most strategic locations of the old town that offers the most elegant rooms in Salo near Lake Garda Salo. A 3 star hotel, a refurbished, stylish and stylish building, a great staff that will enable you to spend unforgettable holidays. Whether you are traveling with your family, your partner, or your partner, we can offer you some types of rooms that will surely meet all of your expectations.
They are furnished with all facilities so you can spend beautiful vacation surrounded by comfort and relaxation. For many years now, our hotel has been a point of reference for many tourists, both national and international ones. Come and enjoy precious moments in the best place in Garda Lake.
Affordable Rooms with View in Salo Near Lake Garda
Our hotel is renowned for its ancient tradition in hospitality, as well as for its inviting and pleasant environment. Our goal, from the outset, was to offer our clients a place where they can end up in their home. Something that favors and distinguishes the Eden hotel from others in this area are quite affordable prices.
Of course, always getting proper treatment and professional services. Furthermore, we have our own restaurant where you can find a diversity of meals and recipes from different traditional Italian dishes as well as modern ones. We have a rich menu of both food and beverage, where you can enjoy the most delicious wines.
Why do we excel?
The secret of our success lies in the warmth our hotel guests find in our services. We make sure that every need of yours is met with perfection and responsibility. Therefore, we are the best place to offer the most elegant rooms in Salo near Lake Garda. Do not hesitate to contact us now to reserve yours!