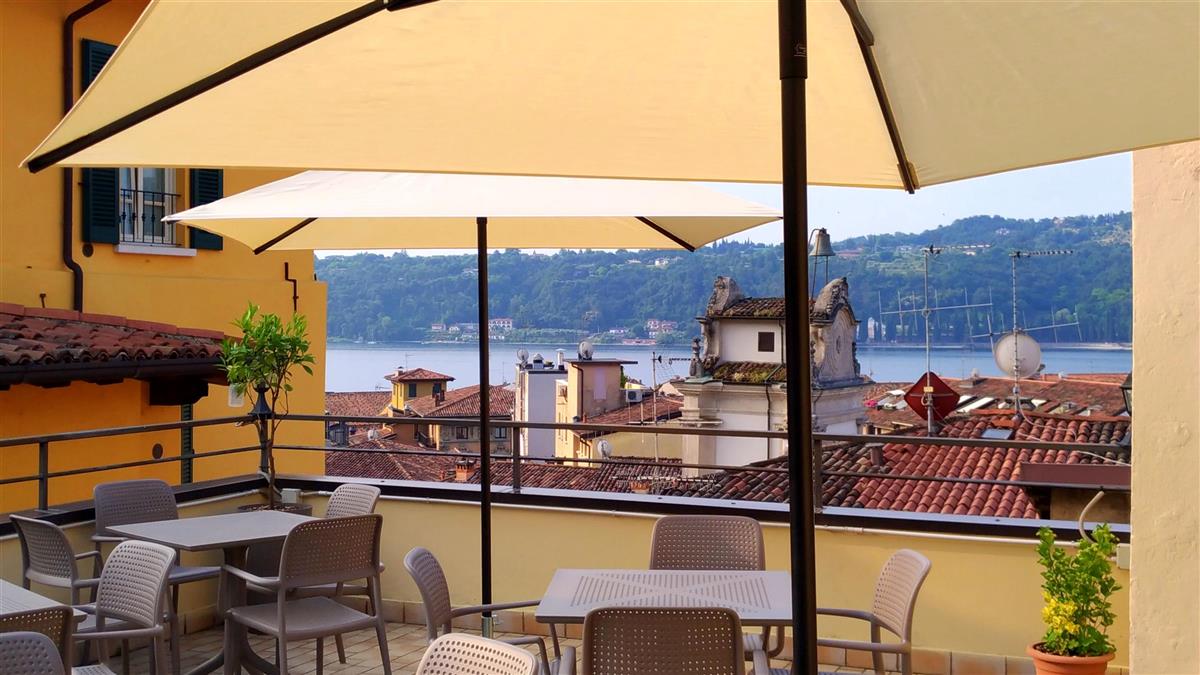 Beautiful Hotel With Terrace in Salo Lake Garda
Hotel Eden is known for its tradition of hospitality and welcoming reception. More than 50 years of experience and constant effort to improve our services have led us to great success; therefore, today we take pride in being the best hotel with a terrace in Salo Lake Garda. Since 1968, we have welcomed and served guests from across the world. Simplicity, responsibility, professionalism, and hospitality have always been our best qualities.
If you need an inviting, kind place to relax with your loved one and simply escape a few days from the noise of the city, here you can find the ideal place where all your needs will be addressed with utmost care.
Elegant Hotel with Terrace in Salo Lake Garda
The facility is in perfect condition, with an elegant style and modern furniture. All of the rooms are fully equipped with all the facilities needed to offer you all the needed commoditites for a perfect vacation. From comfortable beds to private bathroom with shower, telephone, flat screen satellite TV (22", 28",32"), minibar, electronic safe deposit box, hairdryer, air conditioning, wide choice of toiletries and wi-fi.
We have thought about every detail that can make your holidays as enjoyable as possible. The hotel offers the most relaxing environments, both indoor and outdoor. Moreover, we have the best restaurant in the area where you can try the most delectbale dishes of our dear chefs.
Hotel Eden Professional Services
With a qualified team of professionals we have managed to preserve our core values through the years. At every occasion, they make sure to provide our guests with the opportunity to live one-of-a-kind vacation experiences.
For further information regarding our services, or to book a room at the best hotel with terrace in Salo Lake Garda, please do not hesitate to contact us. We will gladly assess your requests and give you the best available accommodation solutions.