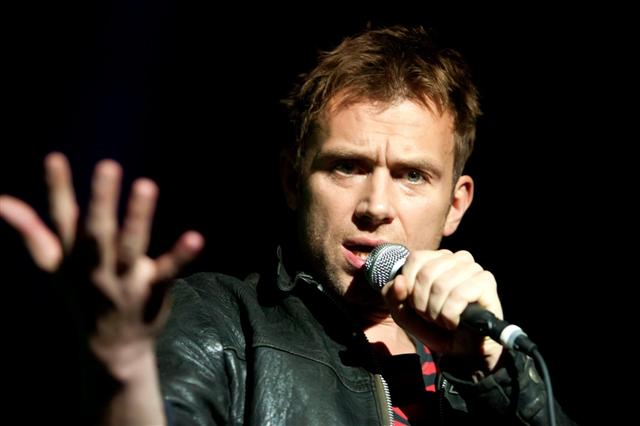 The Festival of Vittoriale "Tener-a-mente" has announced another international star who will perform next summer: Damon Albarn, frontman of Blur and co-founder of Gorillaz, will be on stage at the Vittoriale on July 14th , when it will present his new solo album "Everyday Robots," scheduled for release on April 28th.
The new album, which marks Albarn's debut as solo artist, contains tracks produced with the help of Richard Russell and, among others, Brian Eno and Natasha Khan ( Bat for Lashes ).

Eclectic and award-winning singer, songwriter and producer, Damon is one of the most influential and interesting musicians in the UK. With Blur, Damon has released seven albums, including " Parklife ", "Modern life is rubbish" and the recent "Think Tank ", winning four Brit Awards. In 2000, Albarn and Jamie Hewlett have created the most successful virtual band ever, Gorillaz. Their award-winning debut album " Gorillaz " has sold over 5 million copies worldwide . "Demon Days" (2005), the second release of Gorillaz, won the Grammy Award for Best Pop Collaboration.
Damon Albarn has sold a total of over 30 million records worldwide .

Tickets are on sale from 15th February on www.anfiteatrodelvittoriale.it.